Protect your business data from bad actors and ransomware
During the complete life cycle of a cyber incident, breach, or data extortion there are elements that need to be handled with critical care to ensure the most favorable business outcomes. Having an incident response team laser focused on the task at hand is the first step in accomplishing this.
The incident response teams are comprised of a special forensics unit that investigates who the threat actors are, how they got in, and how to stop them from getting in again. They have a deep understanding and have a complete profile make up of each threat group much like an FBI profiler would have when investigating a suspected criminal.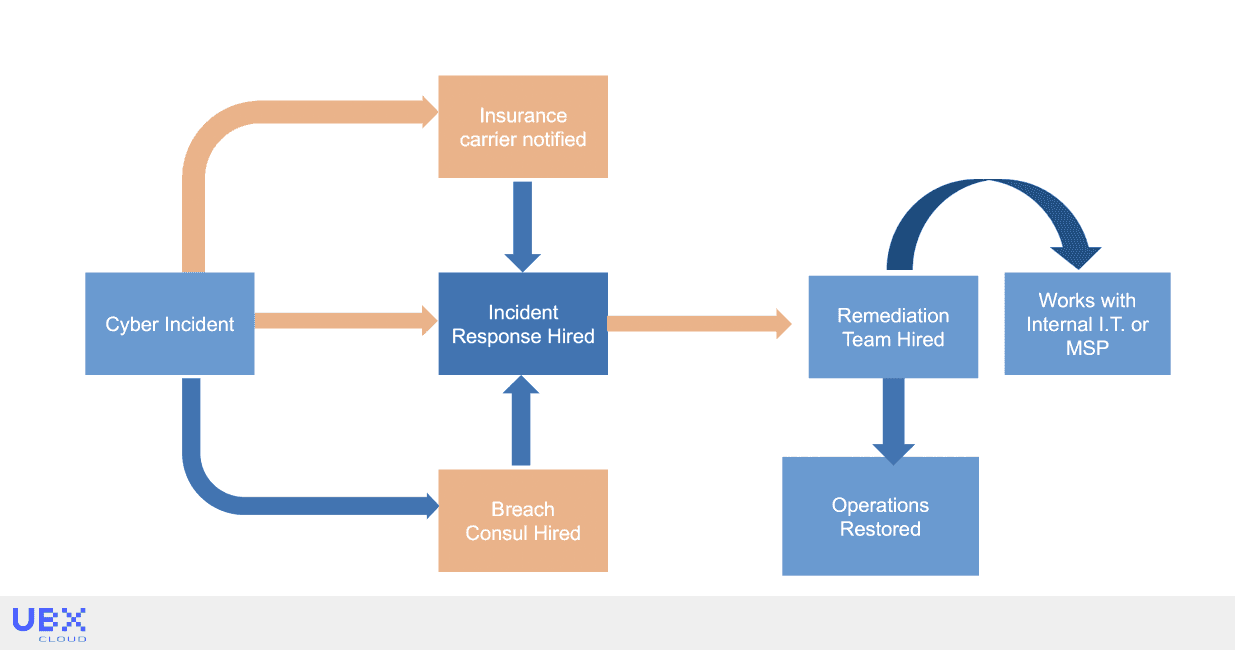 UBX does not directly provide incident response services. Instead, we partner with incident response firms in order to assist them on an as needed basis. Under normal engagements we provide remediation services and work with internal I.T. or outsource managed services provider to recover the environment and restore business operations.
If you require an incident response team for your cyber incident or inclined to create a team of your own we can help connect you with the right people.