Protect your business data from bad actors and ransomware
UBX and our sister company, Cybrhawk have built a complete Cyber security solutions stack from the ground up to detect and protect our clients from the risks of cyber-attack.
These technologies are incorporated automatically when you subscribe to our private cloud services.
For clients that wish to protect an on-premises or multi-cloud environments we have an option for that as well. The nature of our stack is all inclusive and takes a complete approach that incorporates the following components.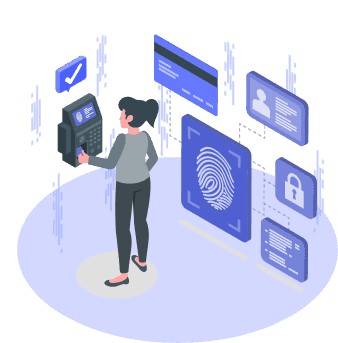 Why Visibility: XDR + SIEM?
Any source that generates data and logs (endpoint, device, firewall, appliance, desktop, laptop) to SIEM.
The "Warp Core" or "cement mixer" of the cyber security engine. It correlates data with risk. The more data the better results.
A 24x7 Team of highly trained analysts who are watching the SIEM, checking infrastructure health, monitoring alerts, talking action, and even escalating to the appropriate core teams when needed.
Takes a copy of ALL network traffic and pours out the known malicious traffic and ties into SIEM.
The offensive player on the team that stop malicious activity using signature and behavior-based analysis. Crowdstrike Falcon is provided exclusively with out services and integrated right out of the box.
Let's protect your business today!
Leverage the latest cyber defense technologies and solutions