RESTORING BACKUP OF OTHER USERS FROM VEEAM AGENT
RESTORING BACKUP OF OTHER USERS FROM VEEAM AGENT
Step 1: Right click on the Veeam agent icon in Taskbar.  Click restore > Individual files.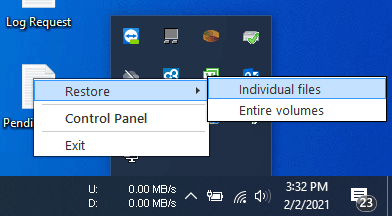 Step 2: Choose Network storage as Backup location and click Next.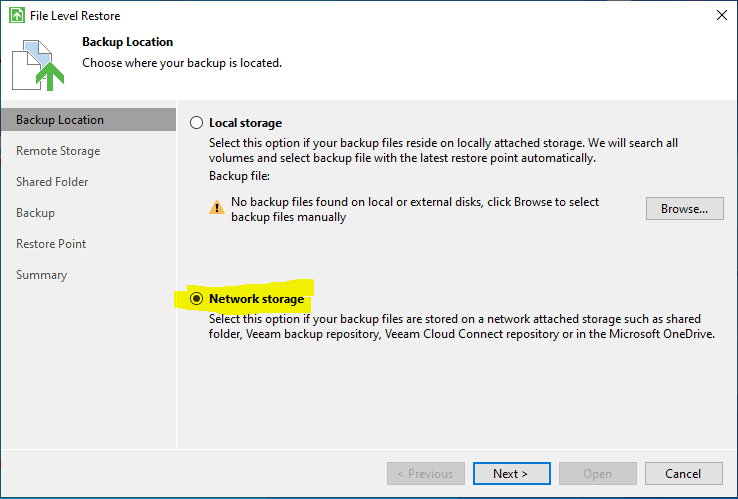 Step 3: Choose Veeam Cloud Connect repository for Remote Storage and click next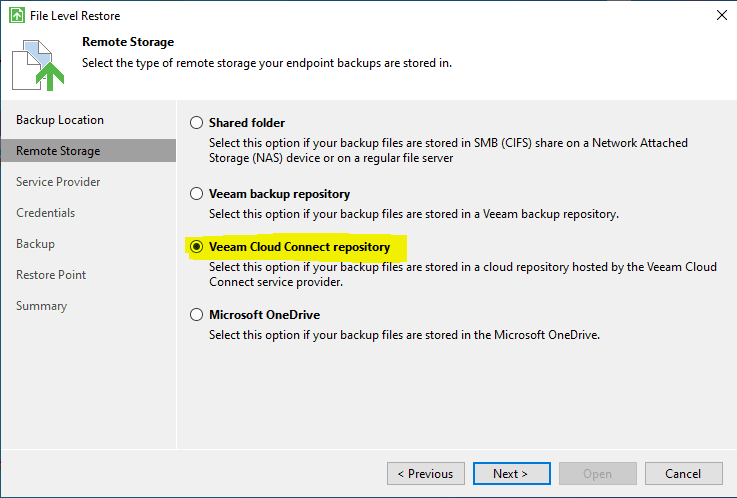 Step 4:  Enter the Gateway and port number and click Next.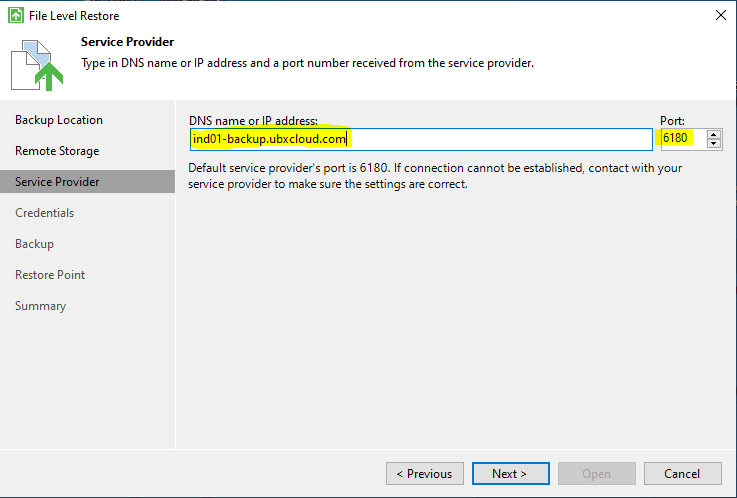 Step 5 : Enter the Credentials received from the Service provider and click Next.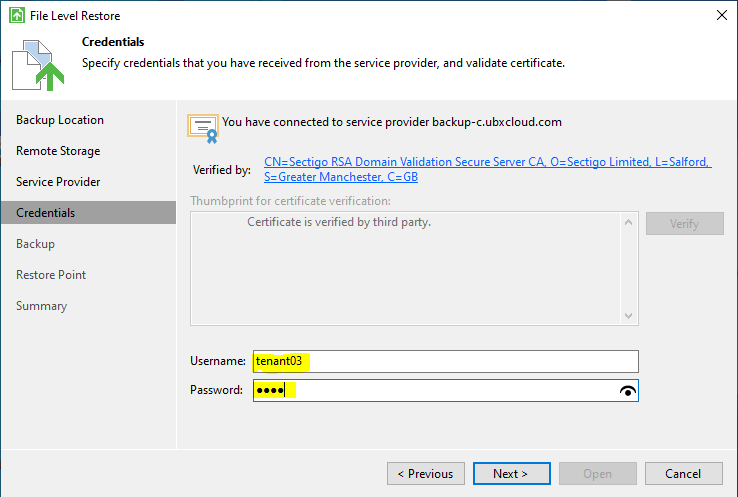 Step 6 : Expand the computer from which you need to restore and click Next.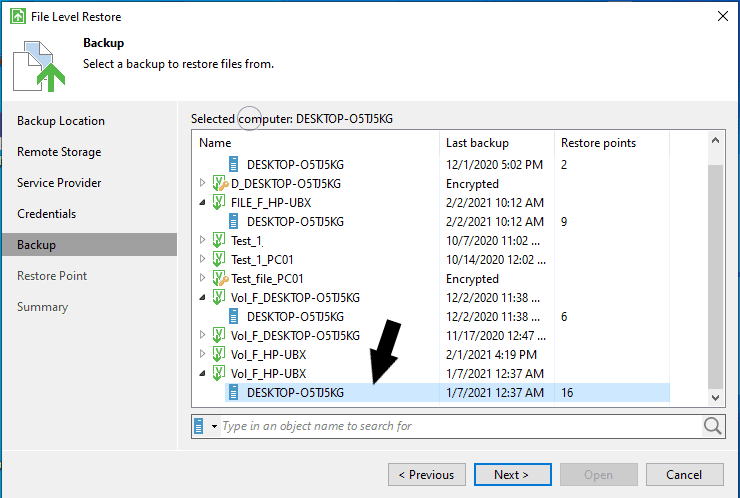 Step 7 : Select the restore point and click next.
Step 8 :  Check the summary and click Open.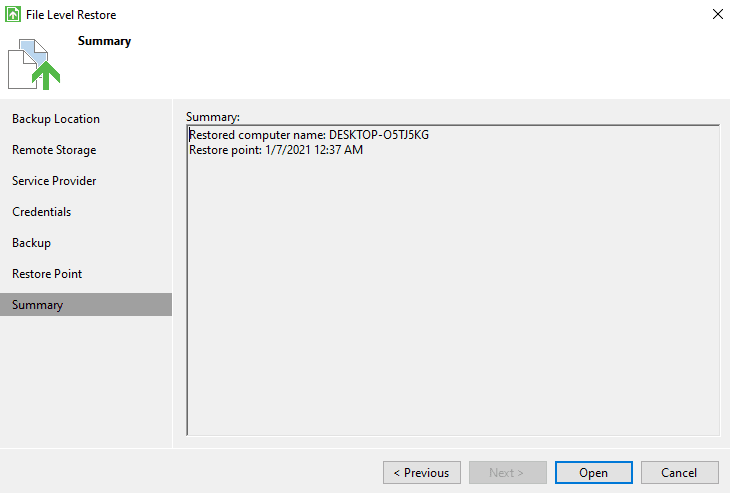 Step 9 : Restore from the Backup Browser opened.